Millions of people dream about making Instagram, Twitter, Pinterest, and other social media their full-time income. But, as with many things, dreams can become a reality with the right advice. However, you need to know many things before giving up your day job and diving into this competitive market. Luckily, this introduction to monetizing social media via contests and giveaways can give you the knowledge you need to start making money online.
Promote A Service
When people think of social media, the first things that come to mind are usually mundane updates related to your personal life in some way. However, as you will see from this post, social media can be used in numerous ways to make money. One exciting example is using it to promote a specific service you offer. One interesting way that lots of people have been making money these days (especially since the pandemic) has been via a platform called OnlyFans. This is a platform where people showcase their abilities as models, and the hottest OnlyFans models tend to make serious money. However, in order to reach this stage, they need to put effort into building up their subscriber base. One of the best places for this is via Reddit, where they can post alluring photos and videos and then direct viewers to their OnlyFans page, where they will hopefully become a paid subscriber.
In reality, this method can work for almost anything. For example, a trend that has been gaining popularity for some time is promoting educational ebooks via Twitter. People will write a short but valuable ebook and sell it on Gumroad for a small fee. In order to get sales, they will develop a large Twitter following and create lots of interesting and helpful threads, culminating in a link to their Gumroad link. You can use social media to promote almost anything legal and with their terms and conditions. The key is to build up a following by providing exciting, practical, and fun information.
Use It To Funnel Visitors To A Dropshipping Website
Dropshipping is a business model that allows retailers to sell products without carrying them. Dropshipping has become popular in the e-commerce industry and is now one of the most used business models. It has taken off because of its low overhead costs and high-profit margins. Nevertheless, it takes hard work, dedication, and a knowledge of social media to make it successful. Although you will need to learn the ins and outs of social advertising to make the big bucks, those who have mastered it can turn every $1 of ad spend into multiple dollars of revenue. However, you should take the time to learn the ropes and sell valuable products. Avoid fads and unscrupulous methods like low cost and high shipping fees. While these worked in the past, modern shoppers can see right through these shady tactics, severely damaging your brand. Instead, focus on providing great value and useful products (preferably white-labeled).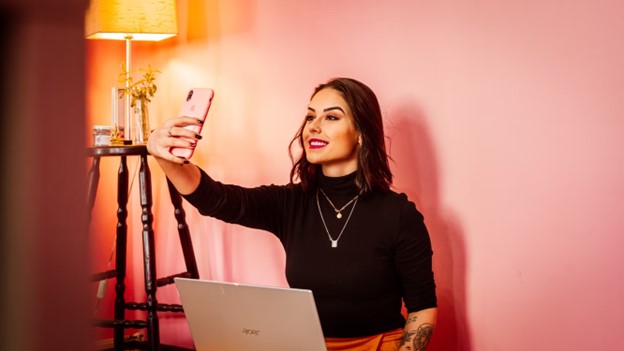 Become An Influencer
Influencers are people who can influence large groups of people through social media platforms like Instagram, Twitter, Facebook, and YouTube. Although not as popular as it used to be, becoming an influencer can be relatively beneficial. However, you must take time building and nurturing your audience to provide value to the businesses paying for your services. You should also avoid being overly promotional and promoting products or services you don't use yourself.
Use It To Become An Authority In Your Niche
Social media is an excellent platform for businesses to convince p[otrnatil clients and customers they are experts in their sector. For example, if you are a local law firm, you could keep people up to date with all the events and legislation changes in your local area. Once you have built an audience, you can occasionally drop in links to your service when they're relevant.
Publish A Membership Newsletter
Email newsletters have waxed and waned in popularity over the years, but they are experiencing a renaissance. Examples like the Morning Brew have become enormously popular thanks to their brief updates on world events surrounding various subjects. You can also make your own newsletter and promote it via social media advertising. However, there are two caveats if you want it to be successful:
It must be highly relevant and provide valuable, concise information.
You should only monetize it with relevant offers.
Choose A Platform And Become A Personality
When you think of Twitter celebrities, the name Elon Musk comes to mind. Likewise, when you think about YouTube, chances are you follow a few channels you like. With the advent of Tik Tok, there are more avenues than ever to become an internet personality of some description. Nonetheless, you need to put in the effort. You won't become famous overnight and can lose your status quickly if your content is garbage. Have patience, and build your audience with engaging, valuable content that they enjoy and want to come back for more. Being a content creator is slightly different from being an influencer, as you are creating your own content rather than being famous for the sake of being famous.
Utilizing social media to make money can be highly profitable IF you are willing to put in the effort. It takes time, and you must never forget to create value. Nevertheless, once you have an engaged audience, you can promote your own products, or those of others, making you money in the end.