There are plenty of additions that you can add to any space to add value to a house. We are not referring only to re-selling value, which it does. We are talking about personal value. That feeling you get when you stare at your beautiful room and feel proud that it belongs to you.
Although additions generally apply to backyards and living rooms, we cannot deny the importance of bedroom additions. They simply spice the room up, either by making it look bigger or more attractive. However, additions are not always a matter of enlarging a room. Sometimes, adding some furniture or decorative items is more than enough to improve your bedroom.
If you believe an addition will take out the best of your bedroom, then you're right. Here are 4 interesting additional ideas that will brighten your bedroom. Which one will you choose?
…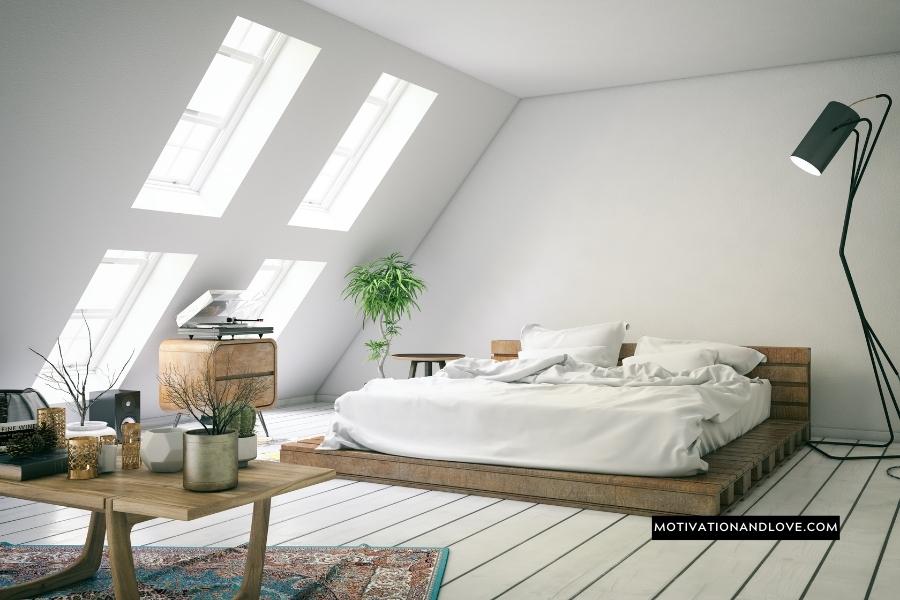 1. Hanging Adornments
Anything hanging from a wall will look beautiful. The truth is that walls tend to give the impression that something is lacking. A blank wall will make a room look incomplete.
Although teenagers love filling their bedroom walls with posters, adults find more appropriate alternatives. Try purchasing floating shelves to provide more dimension to the bedroom. Not only do they get rid of that uncomfortable emptiness, but they are also useful. After all, filling shelves with books or plants will help make your room a more authentic area of your house.
In addition, place some hanging lights or hanging plants to make your bedroom look more elegant. If you're really into plants, see if you can add hanging vases with flowers on them. Combine both the vessels with the hanging lights, and your bedroom will look like the castle of a mighty queen.
2. Place of Pleasure
Our bedrooms are very intimate places. We share unforgettable experiences with our significant other there, so it's natural to want to make that area as comfortable and secure as we can.
If you want to keep the passion alive, then add soft sheets to your bed or any sofa you have. Not to mention, even your floor should feel comfortable. With this in mind, add a soft and thick rug, so the simple act of walking barefoot feels good. In case you want to make things more interesting, add a spanking bench and turn your fantasies into reality. The more provocative your bedroom, the more fun you'll take out of it.
To boost the romantic experience, you could add some candles and change your normal lights with warmer red lights. Removing electronics or any other distraction is pivotal to focusing on the present moment and enjoying an intimate encounter.
3. Set of Mirrors
A mirror is useful to see how good you look before going out. But what if you took mirrors and made a decoration from them instead? Indeed, a set of mirrors will look fabulous on your walls.
Use your imagination, and find original ways of placing your mirrors. Improve your bed by adding a mirrored headboard or a floor-length mirror. What's more, you could place antique mirrors on the wall to add comfort and create a vintage-like room.
What's fascinating about mirrors is not only that they spice your bedroom up, but they also make it look bigger. If your mirrors are large enough, the reflection will make the bedroom seem bigger than it actually is.
Shattered mirrors also look great. If you consider yourself an artist, then try to give form to different pieces of mirror splattered on the wall. You could create the different phases of the moon or any other original idea that comes to your mind.
4. En Suite Bathroom
What about combining both a bedroom and a bathroom? Master bedrooms tend to have an ensuite bathroom, which, believe it or not, makes for a more interesting and attractive room overall.
Transparent walls could separate the bedroom from the bathroom area, but if you prefer a more private room, then normal, solid walls are fitted too. What's fascinating about a bedroom with its own bathroom is that you can move from the bed to the tub in the blink of an eye (or the other way around). This is even better if you want to create a cozier and more intimate space to share with your significant other.
Making your house look more beautiful is just a matter of selecting the best additions and accessories. Luckily, sometimes, money is not too much of an issue when achieving this goal. With simple objects and a lot of creativity, you can take the most out of your bedroom.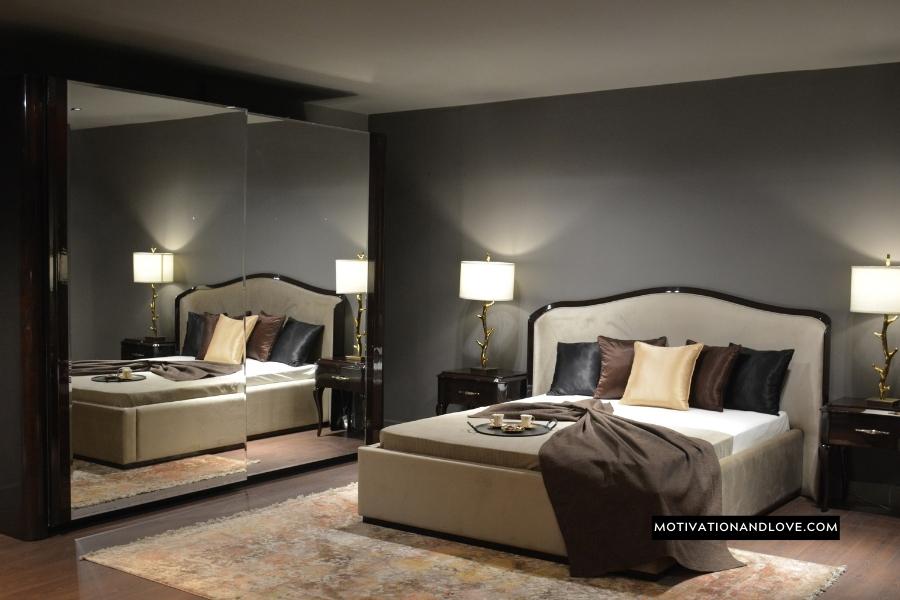 Remember to take a moment to reflect on your goal. What do you want your bedroom to look like? Will you prefer a modern-oriented style or a vintage-like one? Do you want it to look more expensive, or contrarily, more humble? Once you decide, just start working on it, and add everything you believe will make the room look better.