Last Updated on
I WON'T LEAVE YOU ANYMORE
I'm sorry for leaving you alone at this crucial time.
You needed me by your side and I was nowhere to be found.
I'm here now baby…..and am sorry for leaving you.
PLEASE COME BACK TO ME
The day you left, I taught everything was alright until now.
My zeal for life and purpose now looks bleak.
It is now I know you've always been my impact and my fuel.
Come back to meee Please, before I lose my mind.  
I NEED YOU BACK IN MY LIFE SWEETHEART
Everyone here already know something is wrong with me.
You ignoring me is more than heartache.
I've resorted to love you better, come what may
I'm so sorry my love. Please forgive me.  
I AM SORRY I TOOK YOU FOR GRANTED
I'm learning more and more about responsibility.
I'm sorry for the times I neglected and disrespected you.
Didn't know how lucky I am to have you.
I'm sorry for taking you for granted.
Now I know and I'm loving you the more.
I'm proud to call you mine
.  
PLEASE DON'T LET US BE APART
We are happy together, and you know what you feel.
Don't let anyone tear us apart please.
We are God's gift to each other, so let us make it happen.
We are learning
every day
. I'm sorry for what you went through.
Thank you for reading I Want You Back Sms | Messages | Text | Quotes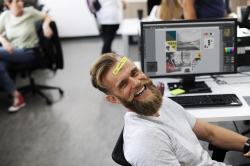 Latest posts by Olalekan Adebumiti
(see all)