Friendship is a beautiful thing. It is a ship that can take one as far as one wants to go, and real friends are the sailors. They comfort us, share good thoughts with us, and support us with unconditional love.
When we have friends like these, we go extra miles to ensure they are happy, just the way they try to always make us happy. They are worth being shown love and care every moment of the day, even at night. And one of the ways to achieve this is by reaching them with sweet good night messages to relieve them of the stress of the day, and to make them have cool night rest.
After a hectic day, everyone wants to relax and get over the hurdle and bustle of the day. Receiving sweet words of love, care and appreciation from us would have a long way to go in helping our friends achieve this purpose.
Do you want to reach your friend with beautiful messages but then, you lack words to do that? Then, these sweet good night messages for friends with pictures have been perfectly and specially written for you. These messages are the best and work the magic you need. Just copy and paste.
Enjoy!
Good Night Wishes for Friends with Pictures
Let your friends go to bed with a thought of your love and care for them with any of these good night messages for friends with pictures. Use the any of the images on your WhatsApp Status update, Facebook Messenger status or any other social media network of your choice.
1. Tonight the stars are out beautifying the sky. May you sleep like the silent stars, peaceful and calm to wake up strong. Good night friend.
2. I think I'm going to be thinking of you for the next 12 hours. Do well to sleep and wake up smiling. Good night dear.
3. My day started dimly, it went without awe and love by afternoon, but you came to the office and changed how it was going to end. Thank you dearly, friend.
4. Friends keep you smiling. They are the candles lit in darkness; the correct antidote for a bad day. Thank you dear for keeping me company. Sleep well.
5. I wouldn't have been able to complete that task without you. You waited patiently, guided carefully, and celebrated afterwards. Thank you for being a real friend. Rest well now.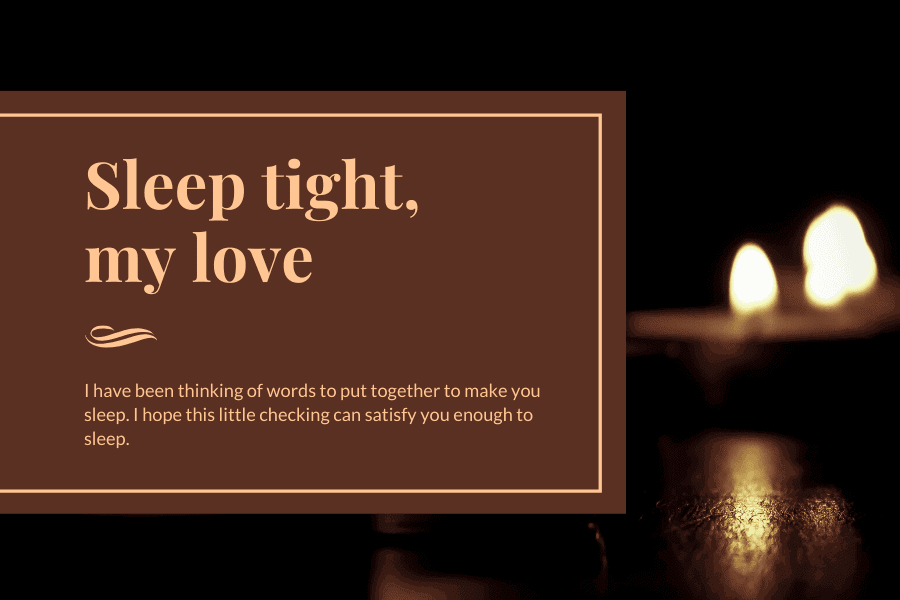 6. I thought I could do anything and everything; that I was the boss of my own and will always have help. You were there even when the world shut theirs. Thank you, my friend. Thank you for having my back. Sweet dreams.
7. To have you is to have the world's most expensive pieces of jewellery. Thank you for being a good friend. Sleep tight and wake up strong.
8. The sky is as beautiful as your heart today my friend. You are what the world misses and needs to have. Thank you for being there. Now sleep well and let nature take care of you.
9. I want to be part of your life forever and always. Sleep well bestie of life.
10. How well and enough can empty my heart. You know me so well to a fault. I'm glad to have you as a friend. Sweet dreams tonight.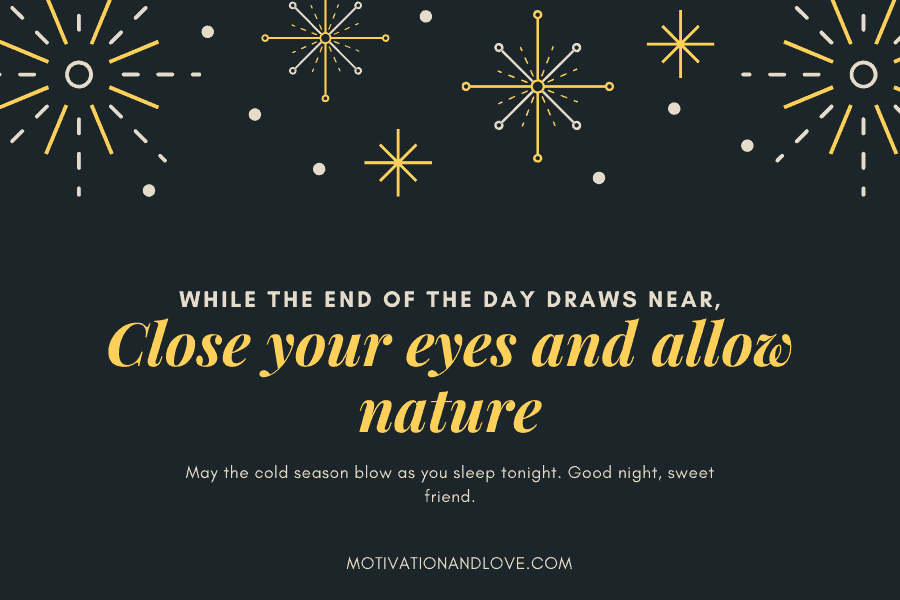 11. The best in humanity is always seen in personality. I love you I love your personality. You are cheerful and jovial. Have a good night rest friend.
12. I would be the world's worst liars if I were to tell you I didn't care. You are too good to be true my friend, so I will cherish what we have forever. Sweet dreams.
13. How am I able to tell you everything that bothers me if you're not a true friend. You are a rose amid plants, outstanding and unique.
14. There are words better unsaid because descriptions could ruin it. All I can say is this friendship is forever because I'm not letting you go. Have a beautiful night.
15. Enjoy your sleep now for I have called on angels to guard the one and true friend and treasure I have. Good night dear.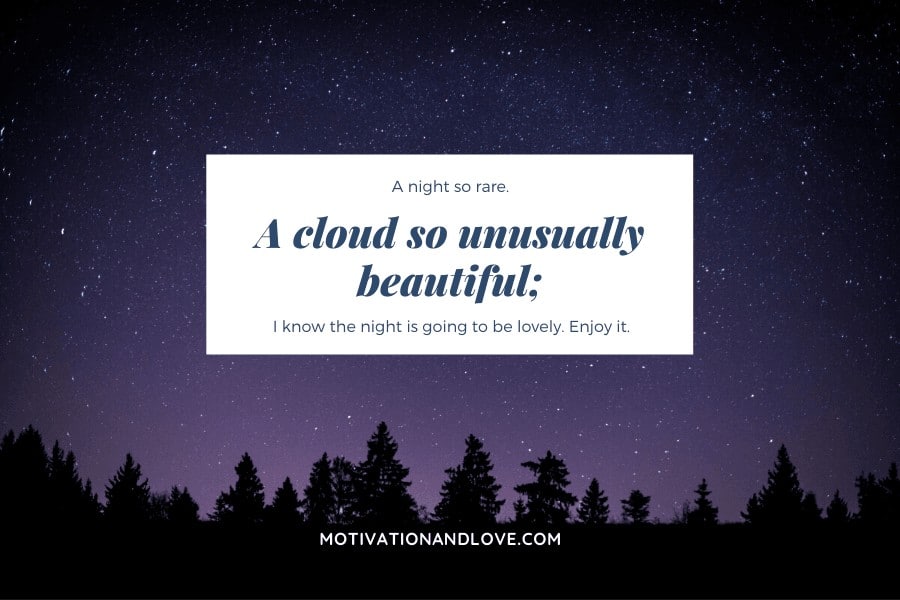 16. In good and bad times we have conquered, we have dug together the deepest part of the earth. now you have become part and parcel of me. Good night dear.
17. To the friendship that never dies, I toast and make merry tonight. I will be watching over you while you sleep.
18. Whether you like it or not I will continue to address you as my soul mate even in my dreams. That is what you are my dear friend; a soul brother. Good night.
19. If I can dream of you every night, it means you are important. And I actually do. Sleep well, dear.
20. An ever-supportive friend is all you can ask and get at any time. How I love the way we have lasted. Good night dear friend. I will be taking care of you on the other side.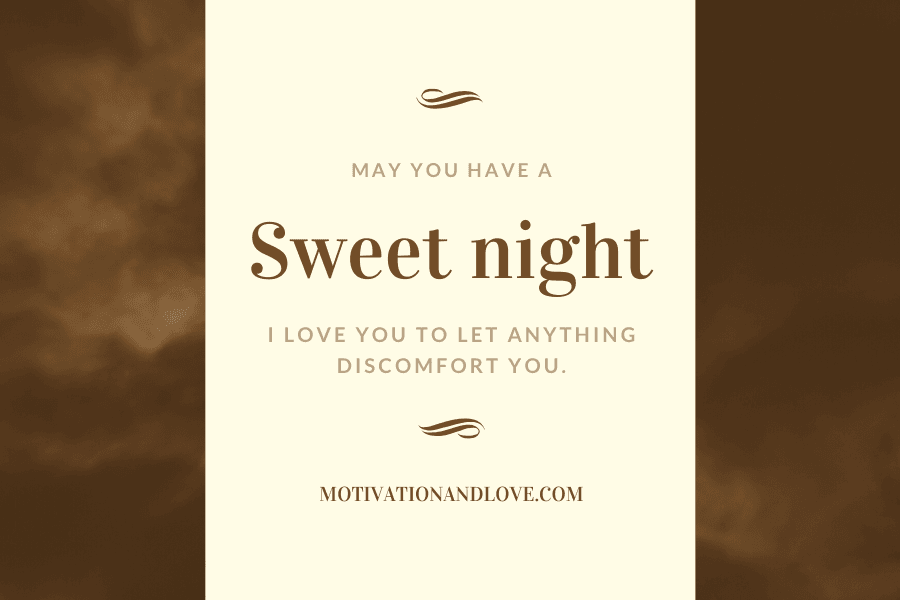 21. They say love never fades; that it never dies. I have seen this come true with you. I love you beyond words. Good night Love.
22. I hope you were able to eat and have a fun-filled hangout. I will be thinking of you here. Sweet dreams baby.
23. Love has eaten deep into me. It is a sickness I don't want to ever recover from. I love you, my dear. Sweet dreams.
24. I hope that you think of me as you sleep tonight. Dream of my whispers and tingles of love. Sleep well tonight.
25. Nothing else can explain the feelings I have known so well to be love with you. I hope you feel the same way too. Good night my dear one.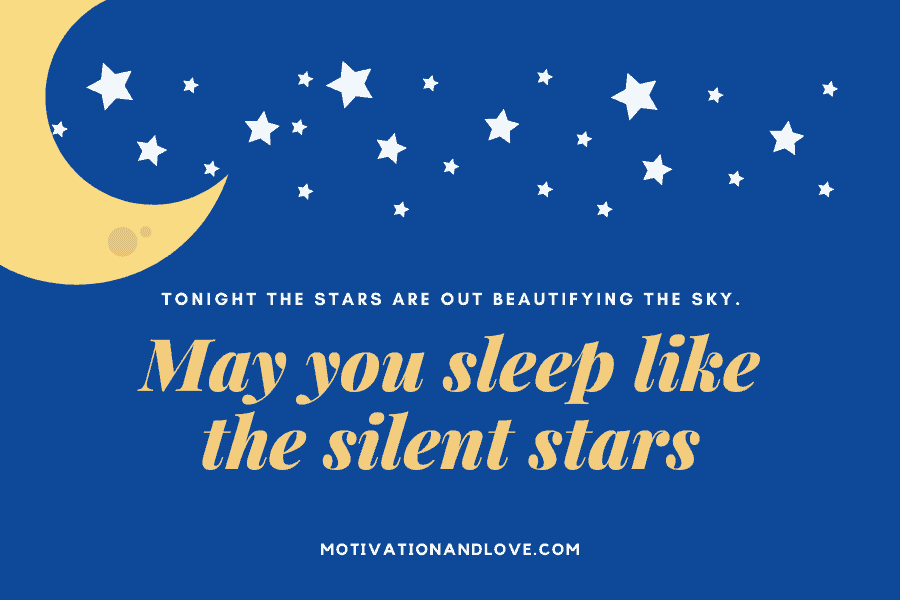 26. If I can have my way, I would get into your mind, your soul and your dreams tonight. Anticipate it coz this might happen. Good night dear.
27. I pray that the host of angels descend to guard you as you sleep. Let them breathe soothing breeze and gently drive you to the sweet arms of nature. Good night dear.
28. May the night filled with stars overwhelm you until sleep comes. That way, you will learn to have a good long night. Good night dear.
29. You have worked for the whole day. Now relax and enjoy what the evening offers. Good night dear.
30. You that can only put smiles and laughter on people's faces. Smile while you sleep and let angels guide you to loving arms. Sweet dreams, dear.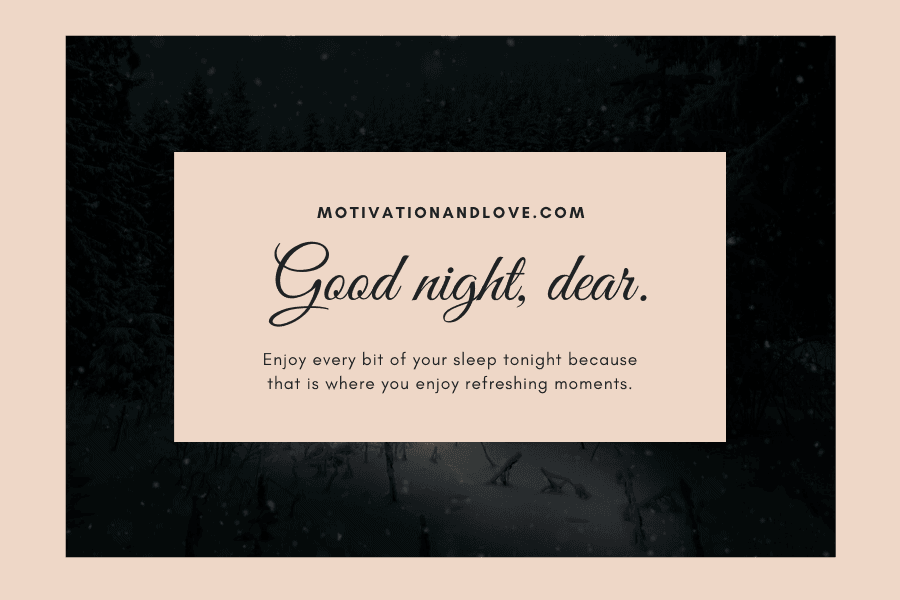 31. Wishing you sweet dreams and comfort as you sleep. Enjoy!
32. My life would have been incomplete without you. Thank you for coming. Thank God for bringing you. Enjoy your sleep love.
33. No matter what you do or not do, you will always belong to the special space for special people in my heart. Sweet dreams.
34. Having a hectic day can only be rewarded with a sound and peaceful rest. This I wish you as you lay down.
35. May the night fill you with love, calmness and undying peace. Let the serenity bring healing to your body and soul. Sleep well tonight.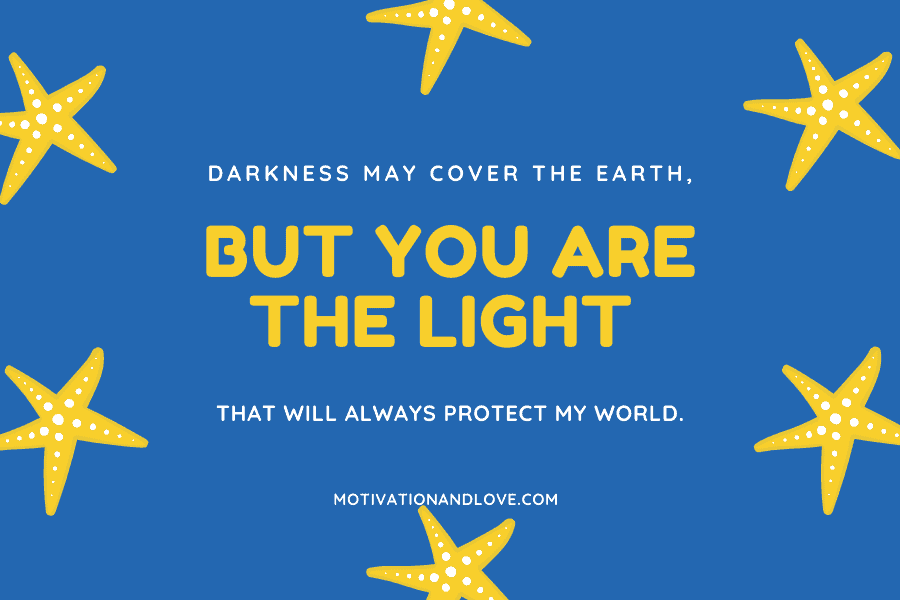 36. Darkness may cover the earth, yet you are the light that will always protect us. Have a restful evening love.
37. Make sure to lock the doors, shut the windows and loosen your bedspread. Just looking out for a friend that it. Sleep well.
38. Wishing you a comforting sleep tonight as you lay down to rest. Don't think of anything. Just lie down and let nature take care of you.
39. Close your eyes. Shut your mind. Forget the worries and give nature a warm welcome tonight. Sleep tight, dear.
40. The day is over and we look forward to another. You need to rest to regain so much strength for tomorrow. Enjoy sleep now, love. Good night.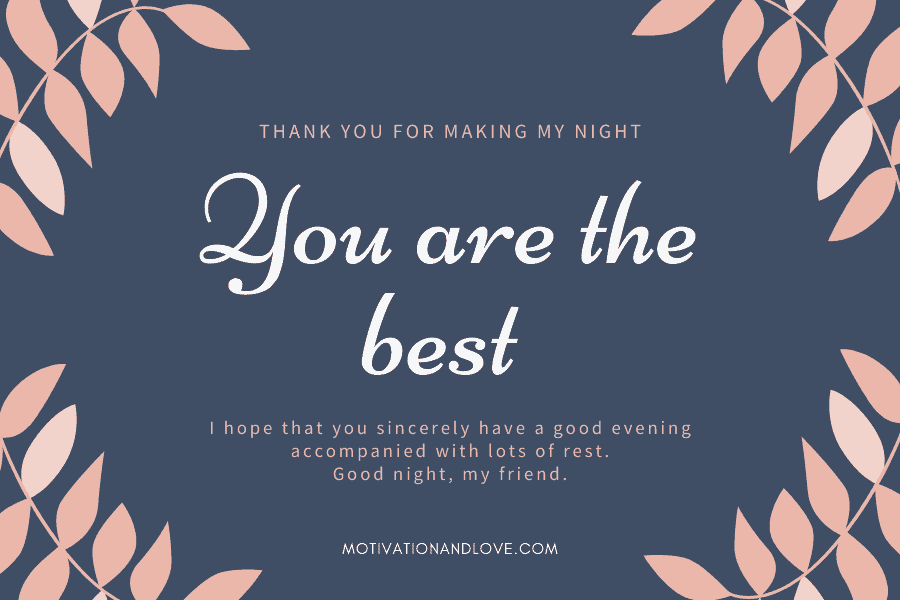 41. If I were to analyze you from inside, I would only see love and understanding. That defines you. That defines your personality. Good night, dear.
42. May the roses and freshness that come from sleeping await you while you wake in the morning. Good night, dear one.
43. You are the sweetest and loving person I have come across my lifetime. Thank God I found you early enough. Good night, love.
44. I hope that you sincerely have a good evening accompanied with lots of rest. Sleep well, dear.
45. May your pillows be surprisingly soft. May your bed be full of warmth and comfort deserving of you. Good night, the only special thing I have left.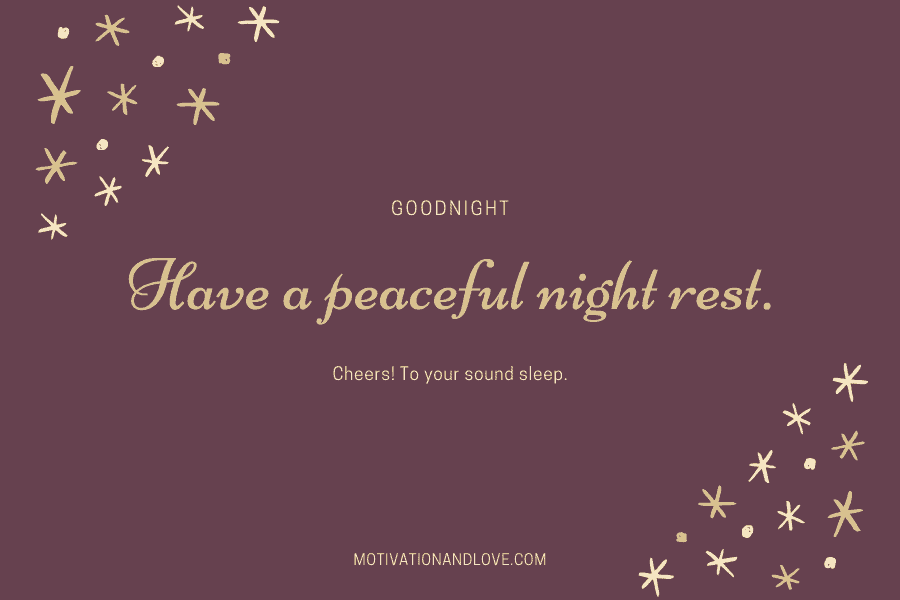 46. You have been such true support and partner to be with. Do sleep well tonight cutie and wake up smiling.
47. Good night, dear one. Stay safe and feel safe. I will be right here watching over you.
48. You make my world complete. You make my world easy. You make my night and day. I hope I make yours tonight.
49. I have been thinking of words to put together to make you sleep. I hope this little checking can satisfy you enough to sleep. Good night dear.
50. Who can find a lover and friend so trusting and jovial at the same time? Your charisma is out of this world. Good night dear.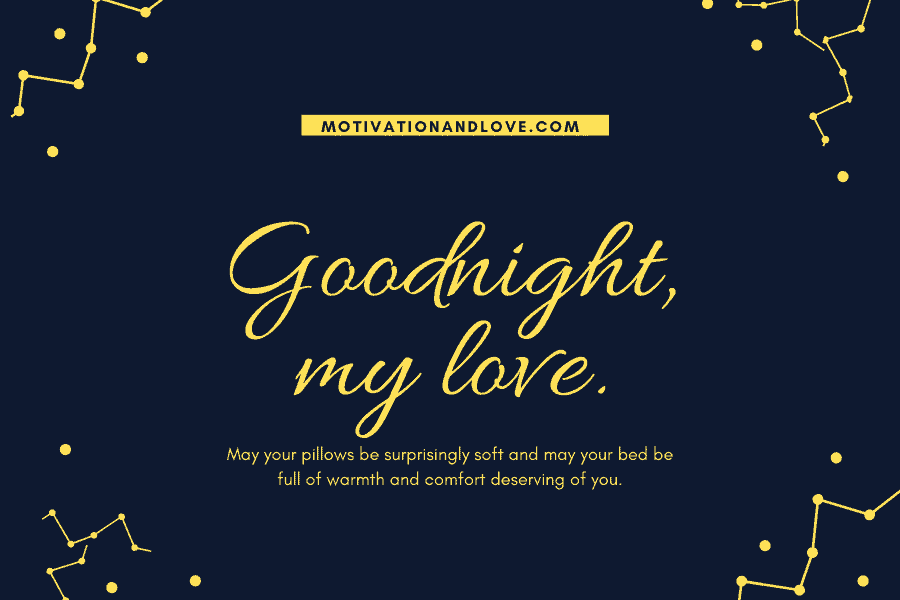 51. It is a good thing you're so near and handy. What would I have done without you today? Thank you, my dear. Toast to a lasting friendship. Good night and sweet dreams.
52. Ah, what a lovely night to behold thinking of you. You have been more than an amazing friend baby girl. I love you and sleep well.
53. Happy sleeping to the one I can always call at any time. Make sure to lie under a working fan so you don't wake up sweating. I love you to let anything discomfort you.
54. You made me smile so that my cheeks become flushed. Think of the way you made me feel and what my laughs did. Good night dear.
55. No one makes me smile than the way you do. Sleep well, my good friend.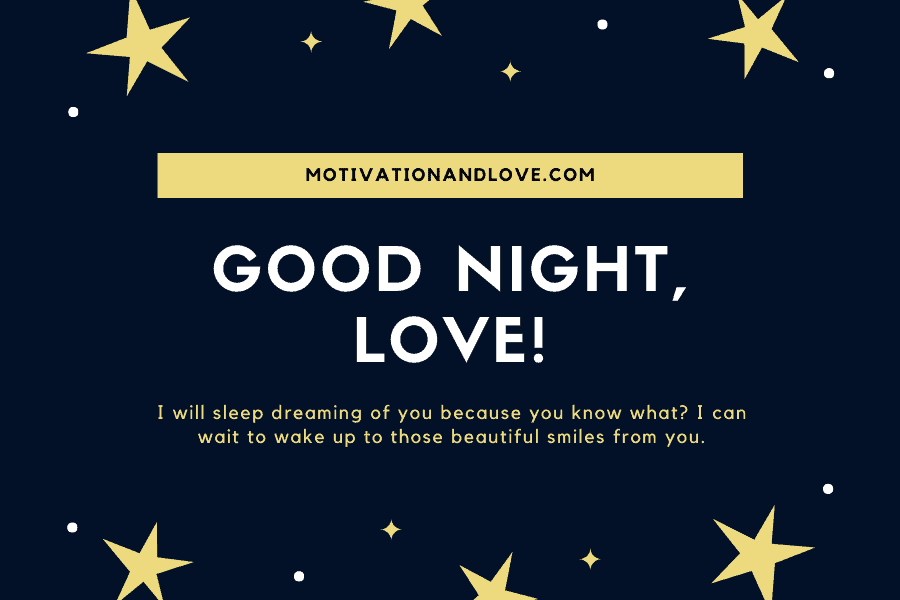 56. A good friend is like a love flower budding. Thank you for loving me the way you do. God night.
57. You have been a guide and counsellor all my life. if I should lose I think I will lose myself. I love you like myself, dear friend. Have a good night rest.
58. You are more than gold and all the precious things I could ever think of. I can have you and forgo them. I love you, dear. Good night.
59. I can describe you as one of the four pillars holding mother earth. Your impact is beyond these walls. I love you, dear. Good evening.
60. Thank you for bringing endless joy and perfect peace to me, dear. You are indeed a blessing. Have a dreamy rest dear.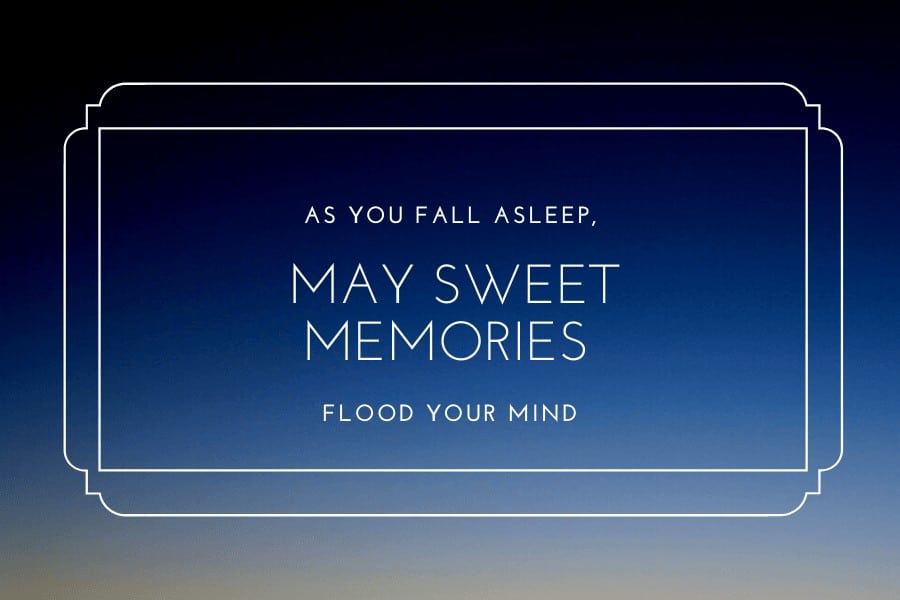 61. Here are my good night wishes to you – sleep well and dream of me. Cheers.
62. I wish you a lovely good night rest as you sleep today. May the Angels cover and protect you till eternity.
63. My love today and forever I wish that the night guide you into the sweet arms of sleep to nurture and refill you. Good night dear.
64. I will sleep dreaming of you because you know what? I can wait to wake up to those beautiful smiles from you. Good night dear.
65. Today I wish that the moon was out to beautify the sky, for then you shall take comfort in knowing that the Night is too beautiful. Sleep well, my dear.
66. Wishes from me to you – sleep well! Dream of me! And wake up to good breakfast. Good night friend.
67. My wishes from now till you wake up is, that you sleep and be shut from all worries of mother earth. Good night friend. I mean well.
68. There are no better wishes from me tonight but a good night rest coz you deserve it. Well done dear, you are a blessing.
69. I wish you well. May this night be filled with a gentle breeze and soothing sleep. Find comfort in it, dear.
70. As you fall asleep, may the guiding angels appear to ward off darkness from your end. These are my wishes for you. Sleep well, my good friend.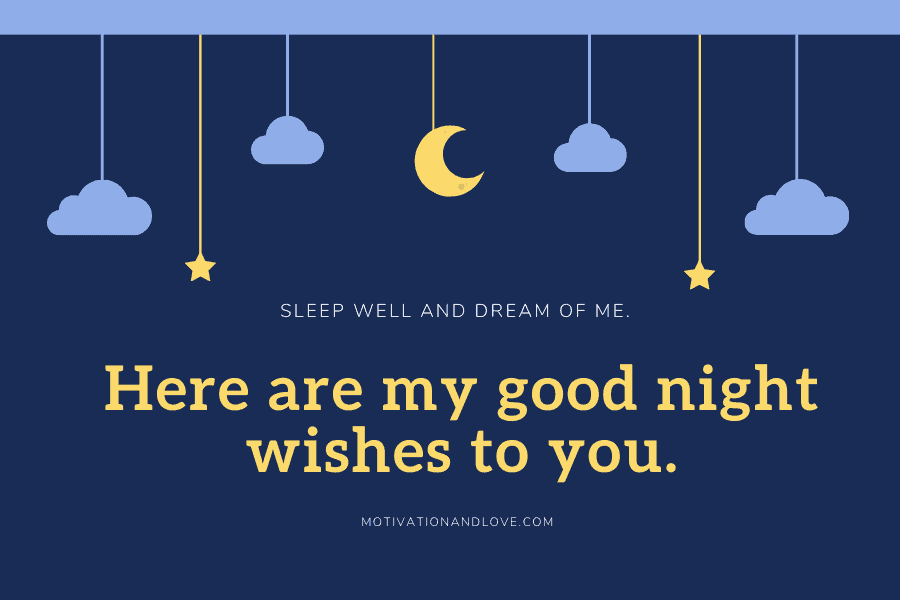 71. May the darkness disappear and be replaced by light as you fall asleep tonight, to shield you, guide you and refill your warming soul. Good wishes right? Good night my dear friend.
72. If there is one is a thousand ways of meeting people at night you would have seen me no doubt. I wish you get your strength back my friend. Good night and sleep well.
73. You are a rose in the garden; a lily in the valley; and the daffodils amongst flowers. I wish I was there to prune and refine you. Good night dear.
74. May this wonderful night bring you peace and rewarding rest. You need it my friend and so I wish you well. Good night dear.
75. Let sweet memories flood your mind as you sleep tonight. That is the only way to sleep soundly, and I wish you do it, my friend. Good night.
76. Count the stars, watch the moon and imagine the angels. Sleep well, my dear friend. I wish you well tomorrow.
77. May the cold season blow as you sleep tonight. It is only for the better so embrace it. I sincerely wish you, my friend. Cheers, to sound sleep.
78. Sweet dreams my friend. You remain the best thing in the world.
79. How do I begin to say I love you again and again. I love you, dear. Thank you for making my night. Sleep well.
80. You are not only jovial, but you are also fun to be with and kind. Thank you dearly. Rest well now.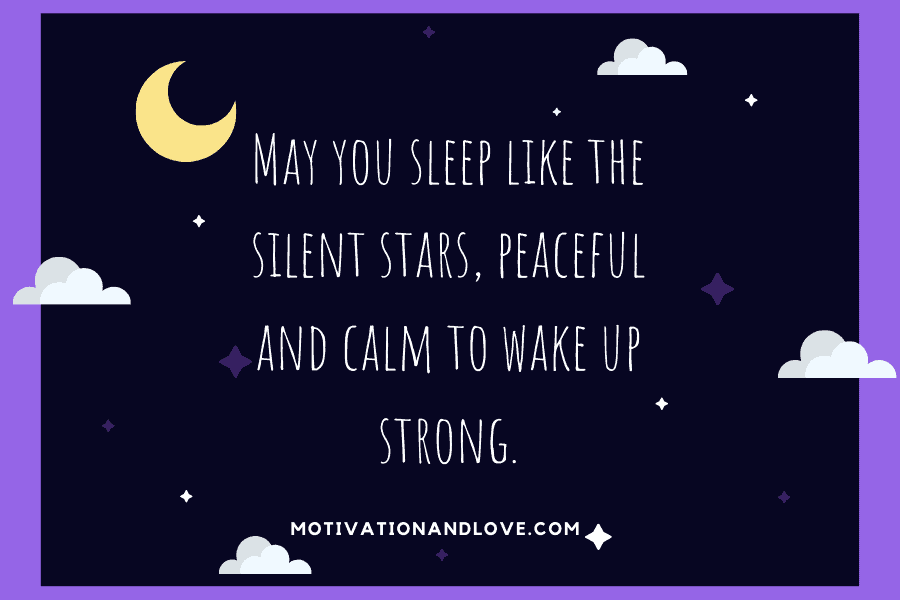 81. You are an amazing friend you know that; you know that I love you like that. Now with these thoughts sleep well tonight. Cheers.
82. If you were here I would have given you a soothing massage to take you to sleep. Either way, rest well my dear friend. Good night.
83. The love between us has blossomed and become more than friendship. I love you like myself self dear. Sleep well now on angels' guard.
84. Enjoy every bit of your sleep tonight because that is where you enjoy refreshing moments. Good night dear.
85. I need to let you know that I will be thinking of you while I sleep. Do think of me as well. Good night dear.
86. You are the reason I wake up every morning smile. Tonight as you sleep, I want you thinking of all our good times together so you could smile waking up too. Good night dear.
87. I will need to do a total surrender to nature tonight. Don't fight it, dear. Just let it flow. Have a restful evening.
88. A night so rare, a cloud so unusually beautiful; I know tonight's going to be lovely. Enjoy it now, my friend.
89. The night is meant for relaxation. God designed it to give mankind a refreshing moment. Do well to maximize it, dear. I love you.
90. Sending in my best wishes and prayers for you tonight, dear. I love you and I need you to sleep soundly. Cheers.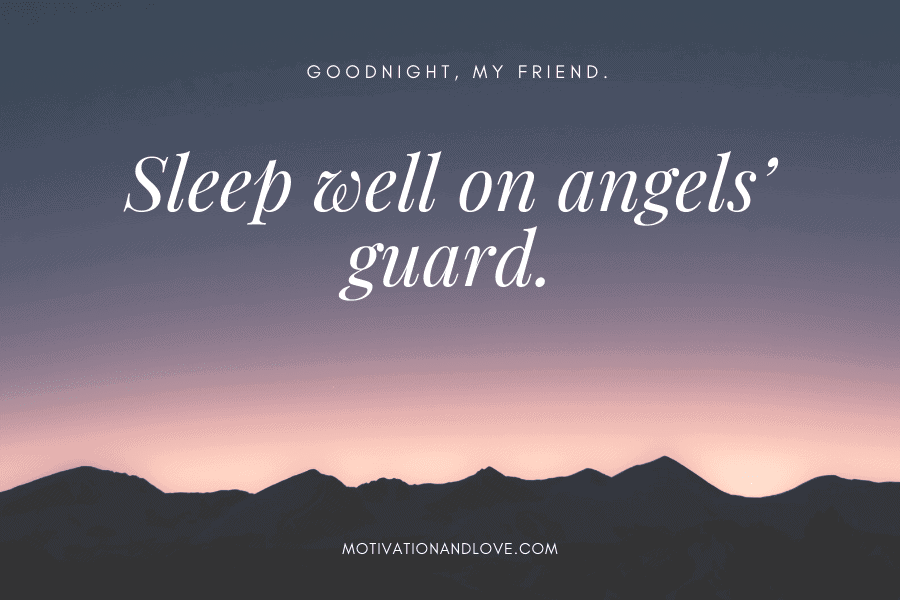 91. A night of peaceful sleep is what you deserve after a long working day. Close your eyes and allow nature to take its course. Good night, cherry.
92. While the end of the day draws near, you will need my message to sleep well. I love you, dear. Have a soothing sleep tonight.
93. I will be out for a while but don't worry you won't miss me much. Wishing you a fabulous night. Cheers.
94. You could think of me for as long as you want so long as it takes you to dreamland. I love you, dear. Sleep well again.
95. The night is as beautiful as you are today. Good night, dear as you embrace nature's call.
96. I take pleasure in knowing you will sleeping so soundly tonight. I just want to say I love you and have a pleasant night rest.
97. That's it dear, make sure you shut the windows and doors before reaching the clouds. Good night, my dear.
98. Let the beautiful clouds accompany you today in your dreams. Dream of Angels; dream of stars; dream of you breaking limits. Good night, love.
99. The silence of the night is so overwhelming yet calming. This is the best time to enjoy a restful sleep. Good night, dear.
100. I know you do well to be as stubborn and hard as a rock. Tonight though, please don't. I need you to take a good rest so you can command your morning. Good night, dear.
How did you like it? Amazing, right?
Do well to share with your friends and family members, and don't forget you can always share your opinions via the comment box below.